There are very few picture books which talk about money, and even fewer do it well. Richard Scarry's What Do People Do All Day? is a notable and wonderful exception.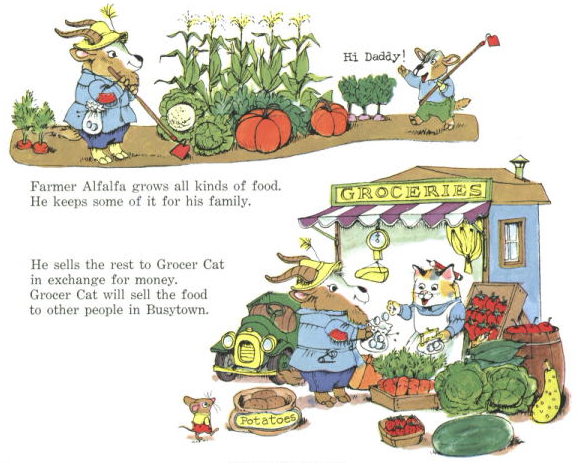 Throughout the book, characters are creating value by farming, tailoring, or baking. They sell their goods for money, use it to pay for raw materials, buy gifts for their wives, and put the extra in the bank. When the tailor decides to build a new house, he hands a large sack of money to the builders. When the mayors of two towns decide to pave a road between them, they have several huge sacks of money for the road builders.
I recommend pretty much anything by Richard Scarry, but this is my personal favorite. If you have children under the age of ten, or just love picture books, look for it in your local library or bookstore.